You'll Love Our Systems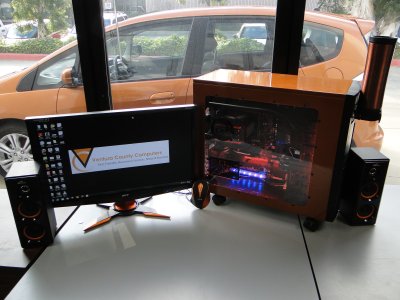 Ventura County Computers can build any type of custom PC. Here's Rick's latest. He had it professionally painted to match the color of his new car. Be the first on your block with an original custom build by Ventura County Computers .
Rick Smith has building computers for 20 years now. He's learned a few things over the years and you can take advantage of his experience to build you a better PC than you buy elsewhere. What makes a PC built by Ventura County Computers better than the one in box off the shelf in the discount store? I'm glad you asked. Here's why;
Spring Peak Notebooks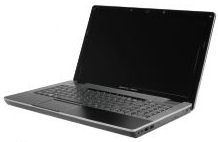 Ventura County Computers now carries the Intel Spring Peak laptops (see flyer). These laptops were designed by Intel for sale only through their Channel Partners, so the laptops are not available at the big box stores. These laptops rival desktop PC's in performance, are built using premium parts with the latest technology. We can get you a build-to-order laptop with exactly what you want and without the junk you don't. Unlike any other laptop, they don't come with a bunch of pre-installed trial-ware progrmas that no one needs or wants that slow down your computer.
Spring Peak laptops can come pre-configured with the Intel processor of your choice, docking stations, LoJack anti-theft built into the motherboard, high-end graphics, Solid State hard drives, a variety of cameras, software that will permanently lock the laptop if it is moved (to prevent theft when used in permanent locations) and a whole host of exotic options. But you can get a basic Spring Peak laptop if that's what you need. Manufacturer warrantees are standard 1 year, but for very reasonable prices can be made longer. If you've ever struggled with third-party warrantees, you'll know how valuable manufacturer warantees are.