Networking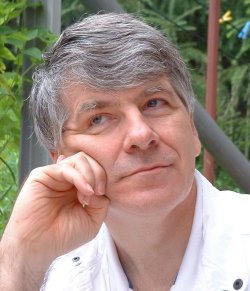 Virtually all small businesses need networks to handle their computer chores. Unfortunately, networking isn't a discipline easily mastered. Ventura County Computers helps by surveying the needs of the client, recommending a system that will fit both needs and budget, installing it and then maintaining it. VCC's Network Design has details.
The most important consideration for a business network is data protection. How do we make sure incorrect data isn't added and how do we back up the correct data? Should we use tape, Zip drives, CD-R, CD-RW, DVD, SAN Disks, NAS, RAID or even remote TCP/IP backups? Industry statistics indicate that between 60-70% of all small businesses who lose their data never open their doors again, so backup decisions are far more critical than most small business owners realize. If this describes you, be sure to visit our Backup page.

In addition to protecting your data, we work to improve connectivity. A well designed network will have less downtime than one slapped together. Ventura County Computers can configure Internet connections to manage connection restrictions so workers don't waste time at your expense. Modern routers make the chore of giving selective access quite easy. Click on the DSL page for more info.
Most small businesses need to have a way for the owner/manager get into the network evenings and weekends. Leaving an opening the owner can get through is an invitation to a hacker to get through. Ventura County Computers can setup VPN (Virtual Private Network) tunnels to provide safe entry into the network from afar. A properly configured VPN tunnel is far less expensive and considerably more efficient than GoToMeeting or similar. Once setup, it isn't any more difficult to use.